I am excited to have launched my book, "Workaholic?" on Amazon and it became an International Best Seller! It is available for purchase now! www.WorkaholicBook.com
If you have ever felt overworked, this book is for you. Join me on this journey to discover how you can work less and enjoy life more.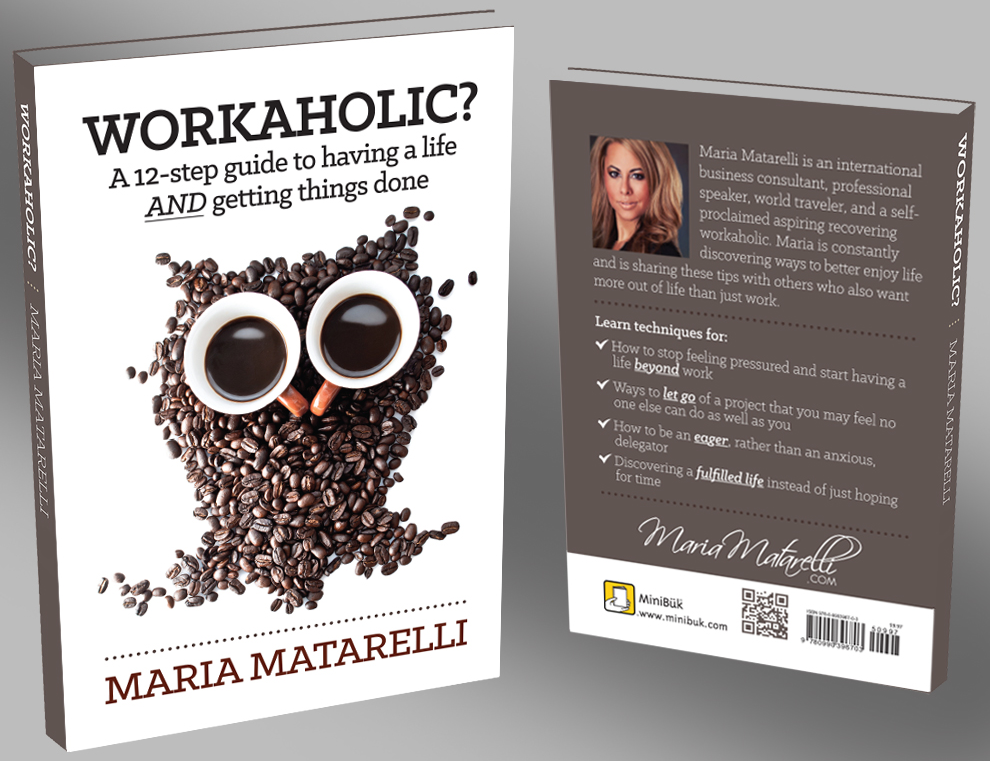 Workaholic? is a 12-step guide for having a life and getting things done. Learn techniques for how to stop feeling pressured and start having a life beyond work, ways to let go of a project that you may feel no one else can do as well as you, how to be an eager rather than an anxious delegator, and discovering a fulfilled life instead of just hoping for time.